Get Foo'd
December 31, 2015
On the show today I sat down with local photographer Joshua Foo!  Prior to this interview I had never met Joshua in person.  I saw some of the his photos on Facebook and instantly fell in love with his work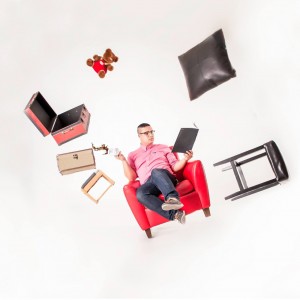 so I decided to send him a friend request.  Considering we had so many friends in common I hoped he would accept my request and he did!  I also liked his photography page on facebook so I could stay up to date with his work.
He has a crazy awesome imagination and has created some amazing images that are whimsical and fun!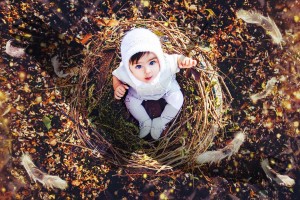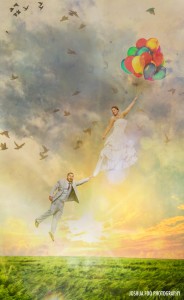 But what really had me take notice was when he started posting photos of people with a front and a side view of each person.  The people are not smiling and appeared to be randomly plucked off the street. I watched as he posted them one after another and I started to notice something. Each of them were amazing and alluring. I wanted to learn more about the people he was posting as well as about the man who was capturing these incredible images!
So we sat down on the back patio at Caffeine Dreams, which is where he discovered the backdrop that would become a key element in his series! I was even honored to have my photo taken that day!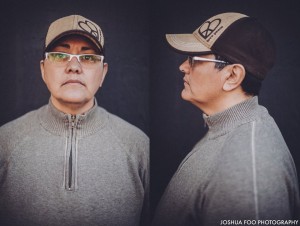 So here it is the full interview with Joshua Foo, my new and amazing friend! How many times does a person get to have their very first conversation with a person be recorded for all to hear and to live on forever right here on Speaking Of Happy! Thank you Joshua Foo!
We hope you enjoy the conversation as much as we did, and if you don't that's ok, we at least hope you learn something new!
If you can't see the player above click HERE and listen to the show on PodOMatic.
Joshua is not only an amazing photographer but a human being extraordinaire and we talked about his photo series As You Were along with what inspires him and why he chose to become a photograper.  Josh is a compassionate and amazing human being and I am so very grateful to now be able to consider him my friend.